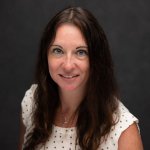 EASTON, PA: Phillips Pet Food & Supplies welcomes back Jessica Farina-Morris as Vice President, Marketing & Merchandising. In this role, Jessica will be responsible for strengthening Phillips' position as a leader in the Pet Specialty industry. Jessica's experience in the Pet market coupled with her strong digital experiences will help drive Phillip's to provide world-class experiences to its supplier partners and customers.
In her previous role as VP, Marketing, Jessica was an integral part of the executive leadership team. In her new expanded role, she will drive tighter integration of Marketing and Merchandising efforts to maximize growth for Phillips and its suppliers. Jessica will be a key strategic thought leader for the organization across both the traditional distribution and newer customer-facing channels.
"We are thrilled to have Jessica back on the Phillips' team! Jessica brings a wealth of knowledge of marketing strategies to Phillips, including eCommerce, from her most previous job experience," said Blaine Phillips, CEO. "With Jessica's knowledge and relationships in the Pet industry, coupled with her eCommerce experience, she will enhance our team's ability to help Phillips remain the leading distributor in the pet specialty channel."
"I am very excited to rejoin the organization." said Morris. "I look forward to working with our team and vendor partners to bring innovative opportunities and quality service to our retailers."
About Phillips Pet Food & Supplies
Phillips Pet Food & Supplies business started as a single feed store in 1938. Phillips has 12 distribution centers that are strategically located across the United States. Phillips proudly serves the Pet Specialty Industry and is committed to providing customers with the products and services that will contribute to the growth and profitability of their businesses. For more info, visit PhillipsPet.com.